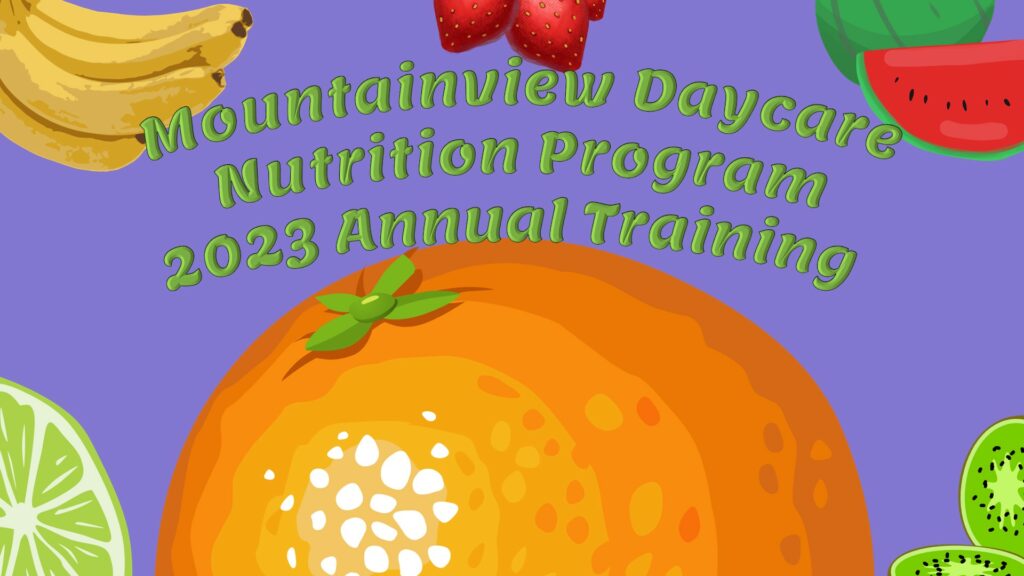 This webinar provides annual mandatory training.
Must be completed prior to September 25, 2023
Click the "webinar" picture below
It's HERE!!!
The much awaited 2023 Annual Training webinar is now available at the link below. 
This training must be completed by September 25, 2023 for continued participation in the Food Program. 
Enter your name and email for confirmation that you attended the training. 
The webinar must be viewed in its entirety for participation credit. 
Don't worry, it's short.
Link to the Crediting Handbook here, it can also be found on both the homes and centers page of our website. 
Many of the other forms mentioned in the webinar can be found in the same area.
Additional resources can be found on the "Providers" page of our website 
including the  Feeding Infants Handbook, Meal Patterns, Building for the Future posters and more.
Ounce Equivalents Resources                Food Buying Guide (app)
If you are ready to join sponsor organization MDNP as a child care provider, this is the training webinar you want to start with. We provide the information you need to get started with the CACFP and get your child care set up to begin receiving monthly reimbursements for the healthy meals you are providing the children in your care.